This is Friedel
This is Friedel/Mission and Guiding Principles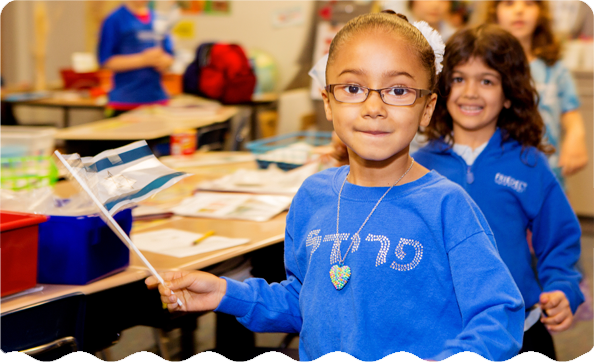 Our Mission
Friedel Jewish Academy provides the educational foundation to develop inquisitive learners who confidently engage with the world through Jewish values.
Our Guiding Principles
תורה לשמה
TORAH L'SHMAH / LOVE OF LEARNING
Foster a passion for lifelong learning.
אהבת תורה
AHAVAT TORAH / LOVE OF TORAH
Develop knowledge of and appreciation for the principles that define Jewish life.
אהבת ישראל
AHAVAT ISRAEL / LOVE OF ISRAEL
Promote a strong relationship with Israel, its people, and its culture—past, present and future—as well as an appreciation for and mastery of the Hebrew language as the voice of the Jewish people.
תקון עולם
TIKKUN OLAM / REPAIRING THE WORLD
Make our community and the world a better place.
אהבת עולם
AHAVAT OLAM / LOVE YOUR NEIGHBOR
Build a community that sees its diversity as a strength and cultivate an atmosphere of mutual respect in an open, safe, and supportive environment.