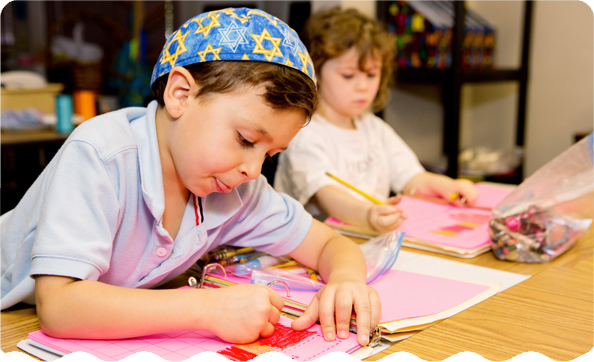 Jewish Studies/Hebrew Language
At Friedel, Judaism is celebrated every day with purpose and joy. Students develop knowledge of prayer, a love and respect for Israel, and the ability to read, write, and speak Hebrew as a living language. These subjects are integrated into the core curriculum, allowing children to build authentic connections between Judaism and the world around them.
Beginning in kindergarten, Friedel students learn Hebrew in an immersion setting. By sixth grade, our students, read, write, and speak Hebrew fluently. Research shows that learning a second language at a young age benefits children in many ways, including:
Increased critical thinking skills and creativity
Enhanced phonological awareness, which helps develop literacy in one's native language
Improved mathematical ability, particularly problem-solving
Improved ability to learn an additional language.
Jewish Values as Universal Values
Each month, our students explore different positive character traits ("middot" in Hebrew) in a cross-curricular context. These include traits such as kindness, politeness, courage, and social responsibility.