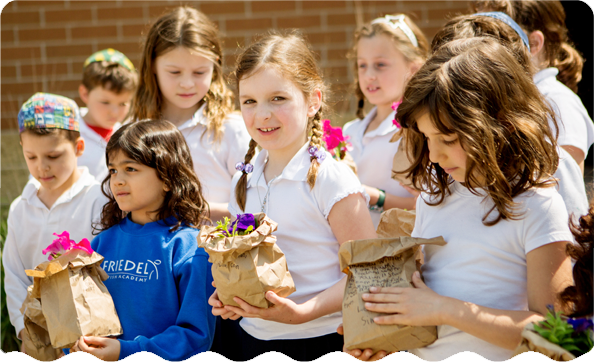 Admissions FAQs
Who can enroll at Friedel?
Enrollment is open to graduates of the ELC, regardless of their religious affiliation, and to Jewish students from the community.
How much is tuition?
Tuition for the 2023–2024 school year is $9,500 for the lower school (kindergarten through fourth grade) and $11,500 for the middle school (fifth through eighth grade).
Is financial aid available?
Scholarships are available through the Jewish Federation of Omaha, local synagogues, and the Omaha Children's Scholarship Fund.
Additional tuition assistance and meal assistance is available from Friedel through a one-page form that is distributed in March of each year. Please contact Head of School Beth Cohen with any questions regarding tuition and financial assistance.
If you have any other questions, please contact our admissions team and we'd be happy to speak with you.