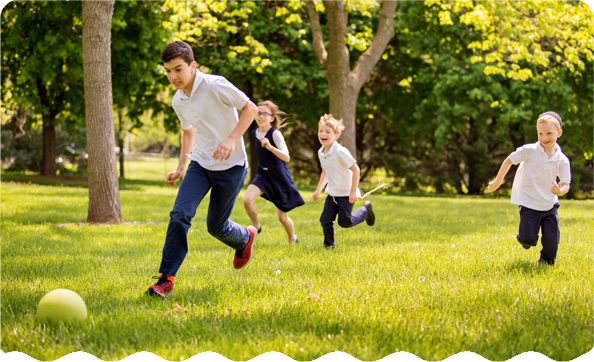 School Life FAQs
How long is the school day?
Students arrive starting at 8:00 A.M., and school day starts at 8:15 A.M. with an all-school morning meeting. The day ends at 3:45 P.M. From November through March, dismissal on Friday is at 2:00 P.M., with an after-care option available.
Is there a before-care and after-care program?
Before-care and breakfast is offered at school, beginning at 7:30 A.M. After-school care is offered through the JCC Youth Department. Our location allows our students to take advantage of all the after-school activities offered by the JCC, including swim lessons, dance classes, and sports activities.
Information will be posted soon about after-school activities for seventh and eighth graders.
Is there a snack time during the school day?
All students have a morning snack time with their class. Students may bring snack from home or may purchase a snack from Friedel, with options including fresh fruit and individually packaged, kosher snacks.
What extracurricular activities are offered at Friedel?
Friedel offers an optional, weekly after-school enrichment class in Jewish Studies for third through sixth graders. All Friedel students have the option to participate in our annual, judged science fair, the only one for elementary school students in Omaha. Students may also choose to participate in the many sports and cultural activities offered through the JCC.
Information about extracurricular activities for our middle school students is coming soon.