Academics
Academics/Music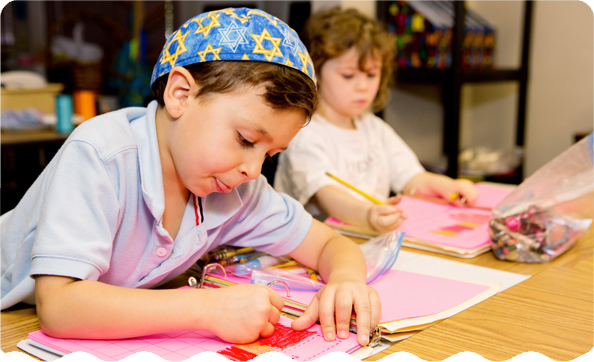 Music
Music class explores the world through listening, singing, moving, playing instruments, and creating to stimulate the imagination and lead to innovation and creative risk-taking. As students develop basic skills, techniques, and processes in music, they strengthen their music vocabulary and literacy, as well as their ability to remember, focus on, process, and sequence information.
A study by Christopher Johnson, professor of music education and music therapy at the University of Kansas, revealed that students in elementary schools with superior music education programs scored around 22 percent higher in English and 20 percent higher in math scores on standardized tests, compared to schools with low-quality music programs, regardless of socioeconomic disparities among the schools or school districts. Johnson compares the concentration that music training requires to the focus needed to perform well on a standardized test.
Aside from test score results, Johnson's study highlights the positive effects that a quality music education can have on a young child's success:  "Schools that have rigorous programs and high-quality music and arts teachers probably have high-quality teachers in other areas. You have an environment where there are a lot of people doing creative, smart, great things, joyful things."
And it doesn't end there: along with better performance results on concentration-based tasks, music training can help with basic memory recall.  Formal training in music is also associated with other cognitive strengths such as verbal recall proficiency.