Support Friedel
Support Friedel/Sponsorship Opportunities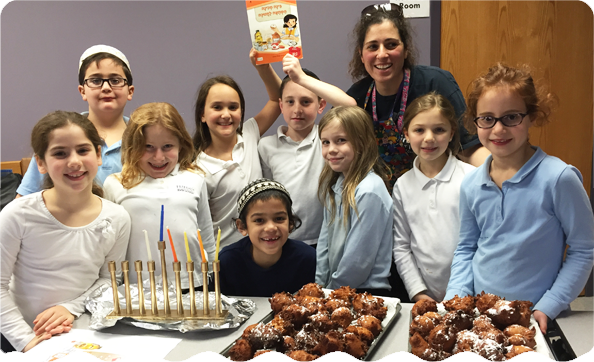 Sponsorship Opportunities
You can contribute to the vibrancy of Friedel and the future of Omaha through your generous support of these programs:
Fine Arts Program
The Fine Arts program at Friedel includes music instruction and art education.  The two programs are an important part of Friedel's effort to provide our students a variety of meaningful fine arts experiences.  Funds will be used for hiring quality instructors, for required materials, and for providing instruments for those families who cannot afford them.
The goals of the fine arts education program at Friedel are:
To expose our students to fine arts through instrumental music and visual arts education

To develop in our students a lifelong appreciation of music and art

To provide students the opportunity to develop skills that will benefit them over their lifetime
Research shows the great benefits to children who are part of music and art education programs by building their spatial intelligence, creativity, and critical thinking skills. ($6,000 annually)
Field Trips
Enriching school field trips contribute to the development of well-rounded students.  They gain valuable knowledge, have stronger critical-thinking skills, exhibit increased historical empathy, display higher levels of tolerance, and have a greater taste for consuming art and culture.  Today's students are visual learners and a field trip lets them touch, feel, and listen to what they're learning about, building on classroom instruction, gaining a better understanding of topics, building cultural awareness and tolerance, and exposing them to worlds outside their own.
The best field trips are events that connect to the school curriculum, both before and after the event.  This means that instruction leads up to the event, and the event is followed by reflection and broadening exposure to a topic.  School field trips are about finding real-world applications for classroom-based learning. ($5,000 annually)
Resource Teacher
The Resource Teacher at Friedel Jewish Academy works as part of a team with the classroom teacher and parents to improve the skill level of individual students in the subject areas of reading, language arts and math. The resource teacher provides the extra support needed by special needs students, both in their classrooms and in supplementing instruction through individualized attention and differentiated instruction. ($7,000 annually)
Classroom Technology & Innovation Curriculum
Innovations in classroom technology have changed school environments, with curricular materials keeping pace to offer exciting opportunities for teachers to engage students. Multimedia projectors are becoming the centerpiece of classroom technology hubs that add impact to each lesson. iPads available for individual student use expand the possibilities for exploring far beyond the walls of the classroom. There is a constant need for upgrading equipment and adding curricular materials. ($15,000 annually)