Admissions
Admissions/Discover Friedel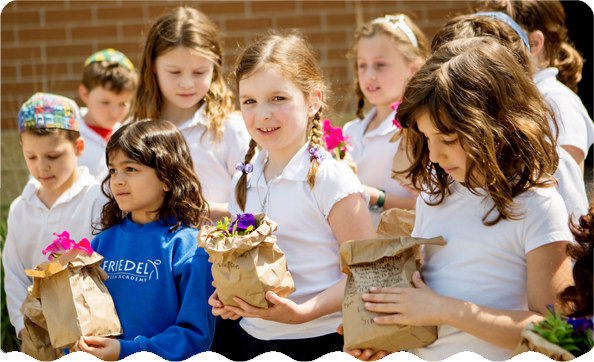 Thank you for your interest in Friedel. We invite you to discover more about the Friedel experience.
At Friedel Jewish Academy, we're building the future of Jewish Omaha. Friedel is a community of learners and achievers. On the strength of our unwavering commitment to academic excellence, our students routinely outscore national and state averages in standardized testing. Public middle school administrators extol the virtues of Friedel alumni and we are often represented in the top tiers of national contests.
At the same time, Friedel is a caring Jewish community where children practice mutual respect and are unafraid of mutual responsibility. We are a school for the whole community – inclusive, welcoming and non-denominational. At Friedel, we choose to focus on what unites us – our Jewish tradition, values, history and heritage. We create strong and vibrant links to Israel with Hebrew language at the center of our Judaic studies.
We see a bright future led by Friedel alumni with a strong academic foundation and the skills to navigate a fast-paced, technology driven world. The same leaders will have vision grounded in Jewish values and a commitment to community steeped in what it means to be a mensch. This is the future of Jewish Omaha that we are building every day with every student.